Active Endpoint Cyber Defense
In an ever growing advanced threat landscape, one solution is making a difference.
Providing a multi-stage protection that dynamically responds to threats as they evolve and beats the bad guys at their own game!
Over 99.9% prevention rate against ransomware & malware.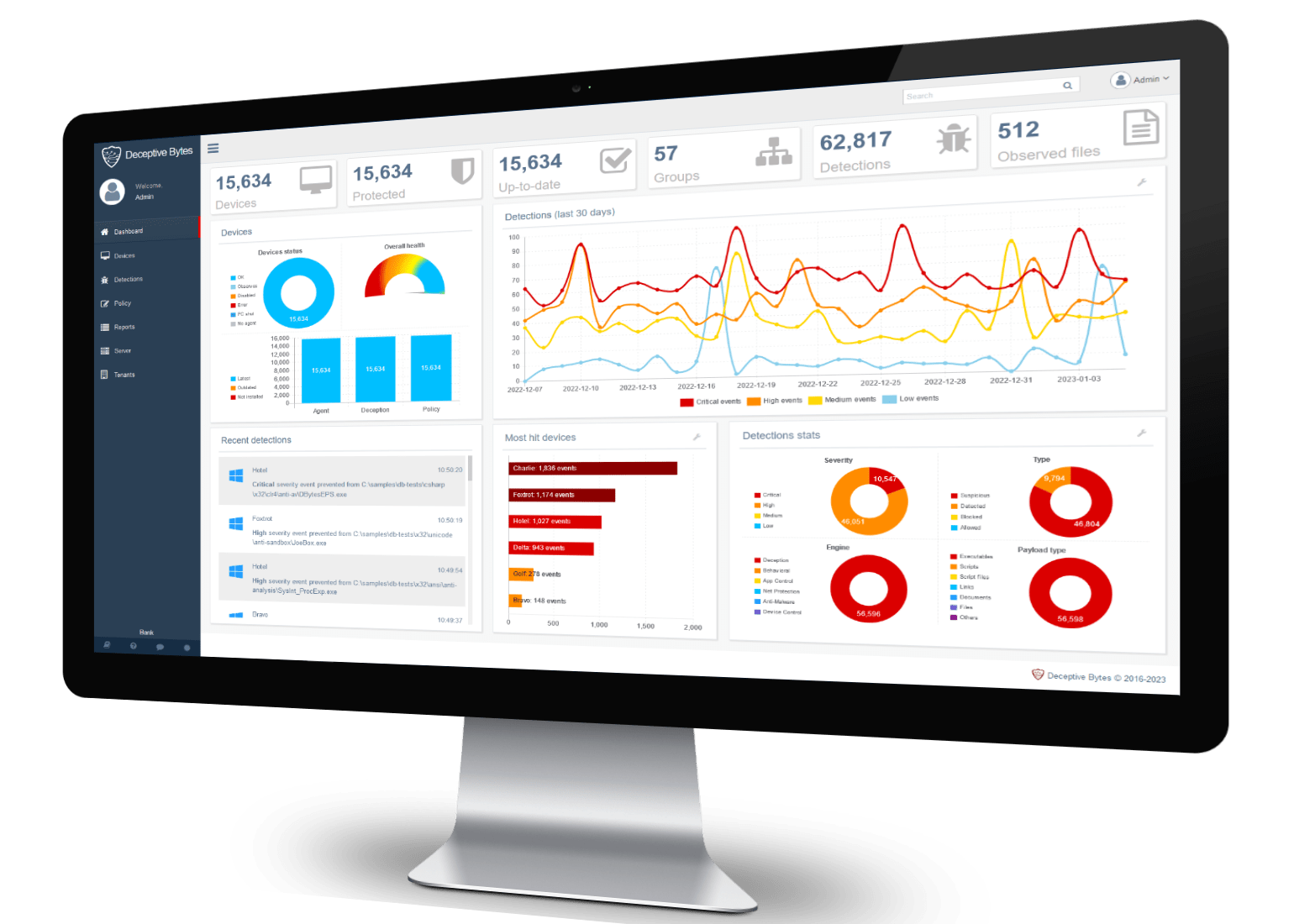 Help Improve security for
Malware is very clever and evasive, using different techniques to evade detection and analysis by security systems & researchers.
Today's cyber defenses suffer from a backward looking & pattern/signature–matching design construct.
The result: attackers are always ahead of defenders...
Deceptive Bytes provides an innovative solution against threats in enterprises' most critical and exposed assets, their endpoints!
The solution creates dynamic & deceiving information which interferes with any attempt to recon the environment and deters any ransomware or malware from executing its malicious intents…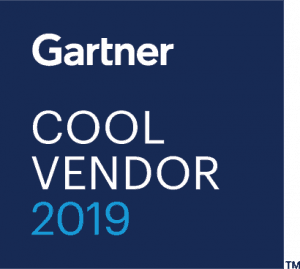 ✓ Prevents unknown and sophisticated threats
✓ Very high prevention and detection rates
✓ Real time detection & response
✓ System-wide protection with pinpoint handling
✓ Deploys in seconds & Easy to operate
✓ Low resource usage (CPU, memory & disk)
✓ NO constant updates
✓ Operates in stand-alone/disconnected & VDI environments
✓ Stops millions of threats using only 1 evasion technique
✓ High stability – operates in User-mode
✓ Triggering high-fidelity alerts
✓ Low to non-existing false positive rate
"I tested several security solutions, this is the lightest agent I've ever encountered. It can stop threats where the anti-virus lacks and can replace EDRs with the information it provides"
"The more I think about what Deceptive Bytes is doing, the more I'm amazed"
"Deceptive Bytes is solving a real problem and it's doing a fantastic job"
learn what's new with us and in cyber security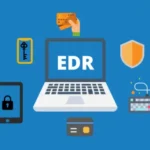 Let's start off by acknowledging that 10 years ago, the EDR brought a major paradigm change in the world of cyber security. It strengthened organizations
Request a demo or send us a message